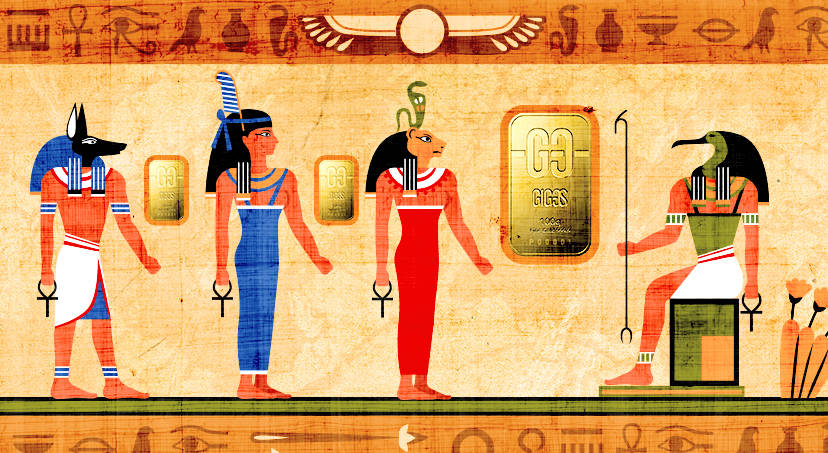 Average reading time — 2 minutes
There is a growing trend towards buying investment gold in Egypt. Egyptians abandon purchasing traditional gold jewelry, opting for bars and coins instead.
The demand for such Financial Security tools has grown significantly in the country, especially among natural persons. According to chairman of Abdelaal Jewelry Co, Ahmed Abdelaal, this is a completely new phenomenon for Egypt. The expert says that in terms of investment, gold is better than real estate, since it can be sold quicker and easier.
Due to quarantine restrictions in the first half of the year, the supply of gold to the country decreased. But that did not deter the Egyptians from buying it — the volume of trade in second-hand metal increased sharply on the domestic market.
"More and more people are showing interest in gold bars and coins," says Ahmed Abdelaal. He notes that people are looking for assets that are the easiest to sell when needed.
Change of priorities
Back in the day, the Egyptian nation was known for its love of gold, but with an emphasis on gold jewelry. The yellow metal products are traditionally used by locals as wedding gifts. The difficult economic situation made the Egyptians turn to investment gold as a reliable means of preserving their savings.
Owner of a gold store in Cairo, Maged Azmi, says the custom of owning the yellow metal is still prevalent in the country, although purchases are now made for different purposes. Previously, Egyptians from all walks of life bought jewelry. Today they are more into investment bars and coins.
Convenience and practicality
Here is what the civil servant Seham Ayoub says:
"For me gold is becoming a lifetime investment compared to properties. When I need cash, I would sell it easily and immediately. It might take weeks or even months to sell a property at the desired price."
As of August 31, 2020, the price of an ounce of gold is $1,975.
The popularity of gold this year proves that the noble metal still remains the best asset for the preservation and accumulation of money. This fact is recognized in different parts of the world, on different continents, regardless of cultural characteristics, religion and worldview.
Fortunately, purchasing investment bars has become easier than ever before. Projects have been launched on the GIG-OS platform that are aimed to help you create your own gold reserve in the most profitable, convenient and safe way:
pay for 100-gram bars in parts according to your chosen schedule.
fix the cost of bars and do not worry about further market price fluctuations.
A lot is changing around, yet gold remains the same. Only gold can ensure stability for any person at all times.