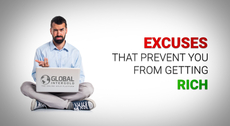 There are a lot of talented, skilled, energetic people in the world, but many of them achieve nothing, remaining virtually nobodies. Oftentimes, the reason for this lies in excuse-making; people make excuses to avoid achieving high goals.
Let's review six most common excuses that prevent you from unlocking your potential and doing something meaningful:
1. I have no time
By saying so, people usually refer to the heavy workload and chores, but in reality, it turns out that they have plenty of time for social media, online games, watching TV and talking with friends on the phone all day long.
Mediakix marketing agency has calculated that the average web user spends two hours on social media daily. Over the course of a lifetime, this indicator constitutes five years and four months on average: you can fly 32 times to the moon or conquer Everest just as many times.
2. I'm too old for this
A common stereotype: running a business and high achievements are only for the young ones. Yet, as a matter of fact, success comes much easier if you have gained an extensive life experience.
Entrepreneur Ray Kroc was 52 years old when he founded the world famous chain of fast food restaurants McDonald's. No less popular KFC restaurants owe much to "Colonel" Harland Sanders, who was 65 years old when he opened the restaurant.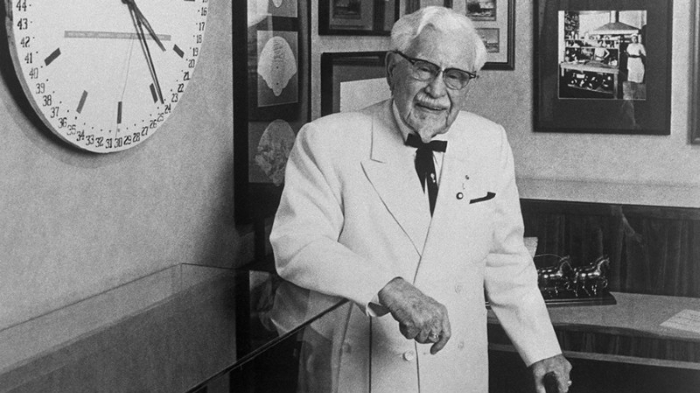 In the photo: "Colonel" Harland Sanders is a bright example that it is never too late to become a successful businessman.
3. I can't do it
By making such a statement, a person sets oneself up to fail. Being paralyzed by the fear of failure, such a person doesn't even bother to try, but how will you know if business is really your thing without even trying?
Bear in mind what the famous inventor Thomas Edison once said: "I have not failed. I've just found 10000 ways that won't work." Neither skepticism of others, nor the lack of higher education prevented Edison from devoting his life to his passion — inventions. The result of his work: more than a thousand technical devices, many of which we use to this day.
4. I am okay with this
When you do not want to waste energy, it is rather convenient to pretend that you feel content with your life. You probably can convince others that it is true, but will you yourself believe what you're saying? Usually, people always lack something, and this urge motivates to grow and achieve more.
In 1979, the rock band U2 received a letter from the recording studio with a refusal to release the group's album. Musicians could come to terms with the outcome, agreeing with the bad reviews, and pursue other activities. Yet they showed perseverance and turned to other companies. Today, U2 is one of the most successful bands with 170 million album sales.
5. Too risky
The real risk is to go with the flow and do nothing to improve your well-being and strengthen Financial Security. In this case, you may never know what you are truly capable of.
"The biggest risk is not taking any risk. In a world that's changing really quickly, the only strategy that is guaranteed to fail is not taking risks," says Mark Zuckerberg, the founder of Facebook.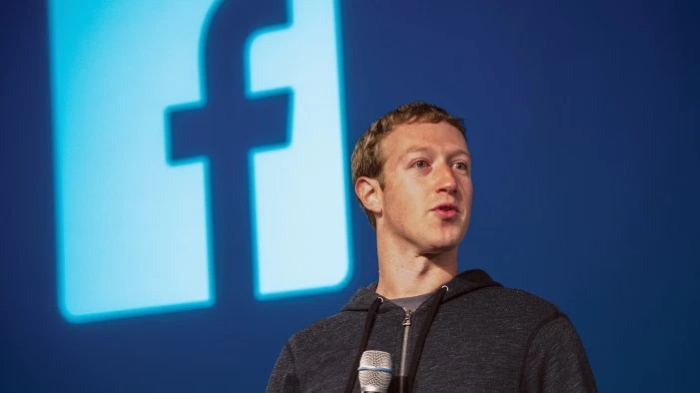 In the photo: while working on the global social media project, Mark Zuckerberg was afraid that Google would be ahead of him. But in the end, it was worth the risk, and Facebook made Mark rich and famous.
6. I lack great ideas
If you wait for a million dollar idea, you can spend your whole life waiting for it in vain.
Psychologist Vera John-Steiner have surveyed dozens of people who worked in creative fields, as well as studied the track records of the geniuses of the past. She found out that great ideas did not come up all of a sudden, but were generated in the process of hard work, through a system of trial and error. When you start doing something, striving to achieve something, you reset your mind, putting yourself in the right mood to brainstorm great ideas.
Excuses prevent us from taking action and making an effort, excuses waste talents, hindering progress-making and potential fulfillment. Do not let this happen — stop making excuses, believe in yourself and start creating the reality of your dreams.
GLOBAL INTERGOLD BUSINESS — IS IT FOR EVERYONE?