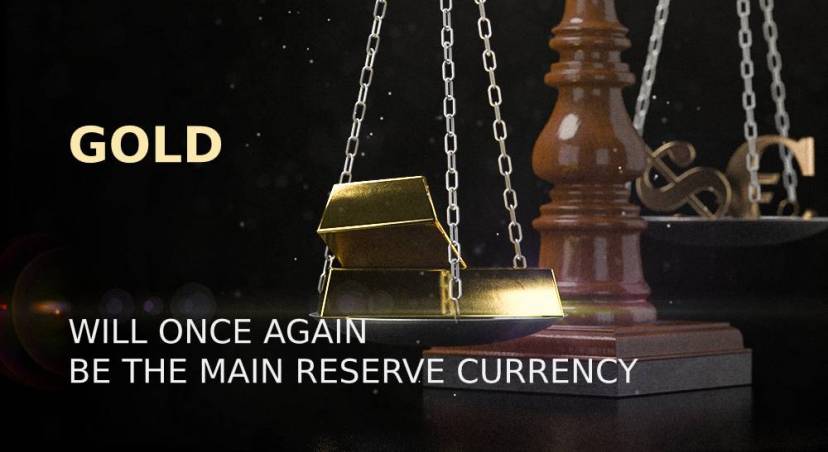 Ray Dalio, Paul Tudor Jones, Seth Klarman, Jeffrey Gundlach, Mark Mobius, Stanley Druckenmiller. What do all these people have in common besides billions of dollars?
All of them are incredibly successful investors, and all of them are buying up gold now.
As investment specialist Eric Fry says: "Investors rarely buy gold because they want to. They buy it because they have to. Gold has become such a compelling trade in the current environment that it is difficult to walk away from it. We have to buy it."
Economy on the brink of an abyss
What has caused such a stir around the yellow metal? Interest in gold is fueled by the crisis of the global economy. The COVID-19 pandemic caused a manufacturing downturn, shutdowns, declining household incomes and rising unemployment around the world.
Eight of Russia's 30 largest banks recorded that their clients' salaries decreased by a few percent. Unemployment is on the rise in the country, the Ministry of Labour projects that by the end of the year more than 10 million Russians may lose their jobs.
Meanwhile, The Guardian has reported that about 39 million people in the United States joined the ranks of the unemployed within nine weeks.
Confidence in money is undermined
In these circumstances, people in different parts of the world — both wealthy investors and everyone else — are looking for a way to protect their savings and ensure Financial Security. The most suitable means for this purpose is gold. Increased demand for the precious metal has been noted by dealer companies and mints of Canada, Australia, Switzerland, Germany, and the UK.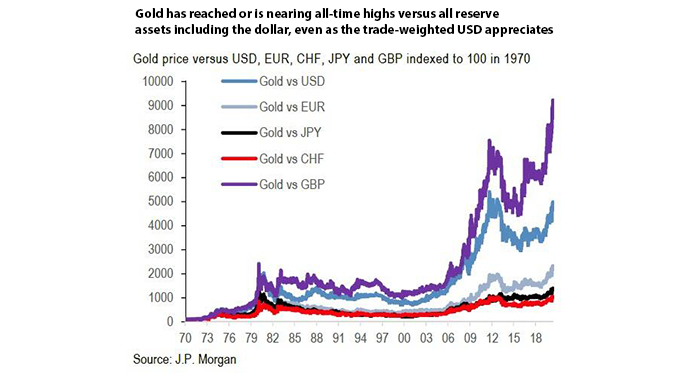 In the chart: along with a growing demand, the price of gold is also rising. It has reached or nearly reached record levels in US dollars, euros, Japanese yen, Swiss francs and British pounds.
According to analysts at JPMorgan Chase & Co, this is a sign of an eroding confidence in central bank-generated money.
As of June 1, 2020, the price of gold is $1,744 per ounce.
Some experts believe that the current situation will contribute to the return of gold to the top of the financial system. Peter Schiff, economist and head of the brokerage firm Euro Pacific Capital, notes: "As the dollar loses value at an ever faster pace, gold will eventually supplant it as the de facto global reserve currency."
It is becoming increasingly apparent that a global restructuring awaits the financial system. The creation of a personal gold reserve will allow everyone to withstand the onslaught of the crisis gracefully and be in an advantageous position when the world enters the post-crisis era.