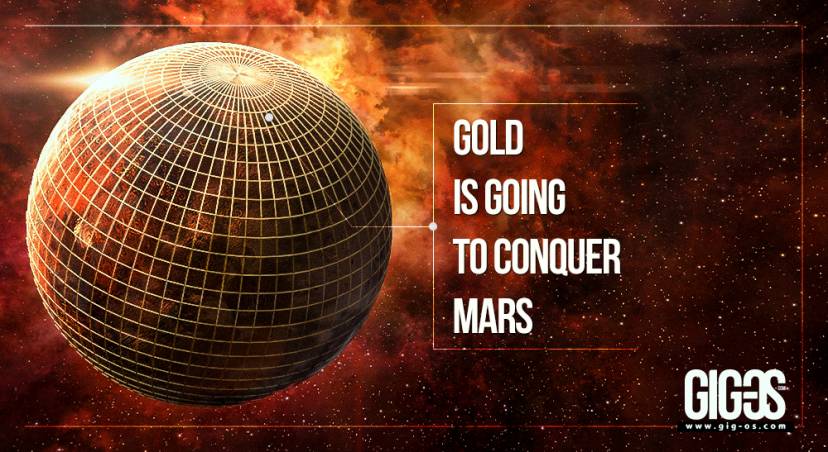 Gold is used in many areas of human activity. Its unique properties make it possible to solve a wide range of problems in medicine, industry, and scientific research.
We recently wrote about how the yellow metal helps diagnose diseases and can play a significant role in eliminating the COVID-19 pandemic. But this is not the only mission of global significance that awaits gold in the near future. According to NASA* reports, the valuable metal will help people in the exploration of Mars any time soon.
Ambitious project
On July 17, 2020, NASA plans to send the Perseverance rover to the Red Planet, which will arrive at its destination in February next year. The rover is faced with the task of exploring the surface of the planet in search of traces of life that may have once existed there.
The second part of the experiment is to try to get oxygen from the carbon dioxide that saturates the atmosphere of Mars. For this purpose, the rover will be equipped with a special MOXIE device, the key component of which is gold.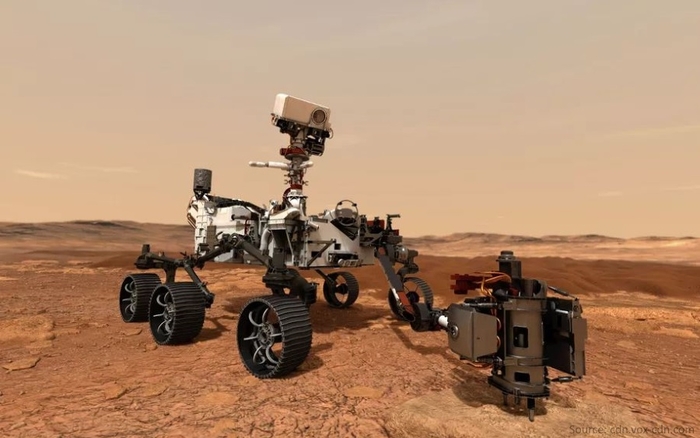 In the photo: Perseverance rover will soon go to the Red Planet to undertake an important mission.
"When we send humans to Mars, we will want them to return safely, and to do that they need a rocket to lift off the planet. Liquid oxygen propellant is something we could make on Mars and not have to bring with us," says Michael Hecht, principal investigator at MOXIE.
The role of gold
What's the yellow metal got to do with it? According to NASA engineer Asad Aboobaker, scientists were worried that the MOXIE oxygen generator would heat up significantly. So that the heat radiated by it does not interfere with the operation of other devices of the rover, it was decided to place MOXIE in a box of gold. The yellow metal has a very low emissivity and will not emit large amounts of heat.
The system will be able to produce about ten grams of oxygen per hour, which is enough to support the life of a small dog. "No one has ever done anything like this," says Aboobaker about the project.
Scientists believe that for future explorations on Mars, the MOXIE apparatus will have to be increased 100 times. This means that huge quantities of gold will go to the Red Planet and will help people in its development.
Thanks to the precious metal, what has recently been purely science fiction is now gradually becoming a reality. The conquest of Mars is yet to come, but now anyone on Earth can use gold to protect their savings and strengthen Financial Security. In difficult times, the yellow metal will not depreciate, it will save the invested finances and not allow the crisis to hit the savings.
As of April 27, 2020, the price of gold is $1,722 per ounce.
STRATEGY: HOW TO BUY GOLD THE RIGHT WAY
Glossary:
*NASA — the National Aeronautics and Space Administration (USA).