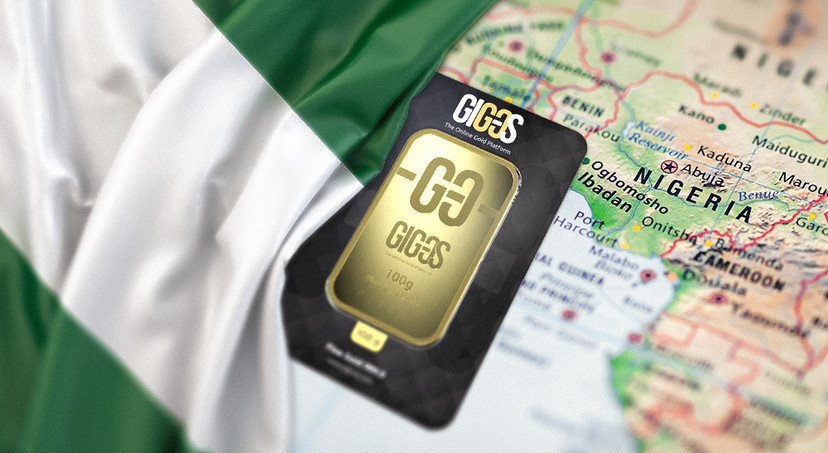 Average reading time — 2 minutes
Nigeria is preparing to accelerate its economic development through gold mining. This industry is becoming more promising as the price of the yellow metal rises, going up about 30% this year.
The country's government has been seriously thinking about diversifying* their economy, the lion's share of which accounts for crude oil. To this end, Nigerian 12.5 kg gold bars that are intended to become the basis of the national reserve have gone into production.
The only asset you can trust
Lukman Otunuga, senior analyst at FXTM trading company, says that sky-high prices of the yellow metal and the depreciation of crude oil signal the timely and correct decision of Nigerians to invest in the precious metal.
According to him, in the context of the COVID-19 pandemic, gold remains the best asset for preserving savings. Aside from the coronavirus, there are other factors that contribute to the high indicators of the precious metal. Tension between the United States and China, as well as the weakness of the dollar, have convinced many investors to choose gold over the US currency.
A source of stability and prosperity
Lukman Otunuga says Nigeria's auriferous deposits are of immense importance to the country amid bleak prospects for the global economy. "If well harnessed, gold mining and trading have the ability to potentially generate more revenue than crude oil for Nigeria," the analyst emphasizes, noting the country's powerful market potential.
Nigeria is among the top six African countries with the largest deposits of the yellow metal. The Nigerian deposits are estimated at 200 million ounces, most of which have not been harnessed yet. It is planned that the expansion of the gold mining industry will help create 250 thousand new jobs in the country, generating hundreds of millions of dollars annually.
As of September 14, 2020, the price of an ounce of the yellow metal is $1,955.
While large enterprises mine gold from the depths of the earth, competing for every deposit, ordinary people around the world can do it in a much simpler, more affordable and profitable way — with the help of new projects of the GIG-OS platform.
pay for 100-gram bars in parts and get an extra gold bar as a gift.
fix the cost of bars and pay for them gradually, without worrying about the risks associated with market volatility.
Strengthen your Financial Security and open up new horizons in life thanks to gold!
Glossary:
*Diversification — investing in different assets in order to reduce risks.