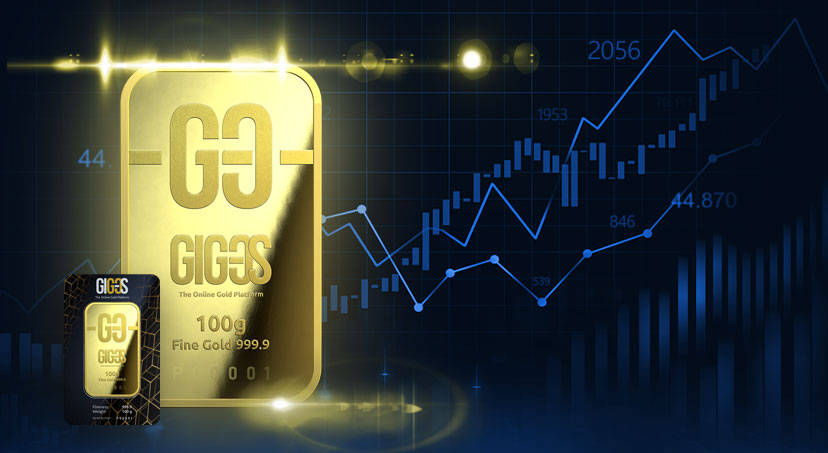 Average reading time — 2 minutes
The largest Swiss bank, UBS, considers that the price of gold (which has already risen by nearly 30% this year) will continue to grow and remain high.
It's only the beginning
"We are very bullish on gold. We think that the prices will go higher and what is interesting is we think it will stay higher for longer than expected,"
says Yeoh Choo Guan, the UBS bank's representative and head of ASEAN global markets.
According to her, the Swiss bank raised its gold growth projections for next year from $1,850 to $2,100 per ounce. The upcoming US presidential election only heightens global uncertainty, fueling demand for the yellow metal.
As of September 28, 2020, the price of an ounce is $1,860.
A clear advantage
Successes of gold are in marked contrast to the outlook of other popular investment assets. For example, the Centre for Economics and Business Research forecasts that UK house prices will fall by 14% in 2021.
This year, real estate in the country has risen in price by 3.4%, while gold — by almost 30%. At the same time, the precious metal is much easier to manage, and less regulatory requirements are imposed on its owner.
Real estate becomes a burden, if a person is in dire need of money while facing a challenge in finding a buyer for a house, apartment or plot of land quickly and at near-market price. After all, one has to pay taxes for it, utility bills, and worst of all, during a crisis, a property can significantly devalue. When it comes to gold bars, such problems do not arise, since their storage does not entail large costs, and if you decide to sell gold, there is no need to draw up tons of documents, and in difficult times, gold usually becomes even more valuable.
The best option for the purchase
Today gold bars have become profitable because of their accessibility. To purchase them, you do not need to save up a huge amount of money or take a loan from the bank for several years. You just need to benefit from the new projects of the GIG-OS platform.
Order 100-gram bars, pay for them in parts and get even more gold as a gift.
Prepare for the rise in the price of gold — fix the cost of a bar and eliminate risks associated with the unstable market.
Gold has great prospects.
Just like the one who owns the precious metal.
Make your future stable, joyful and secure.