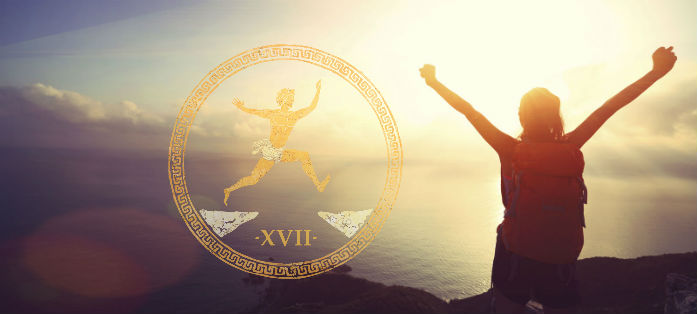 Guideline XVII of the ancient Greek philosopher Aristippus states:
Be capable to take responsibility in a difficult life situation with no hesitation.
Decisiveness and initiative move the world forward. They facilitate the constant development and implementation of innovative ideas.
Decisiveness is the ability to take responsibility in difficult situations, the ability to make important decisions independently, and move towards the implementation of one's plans with perseverance.
To be decisive means — sharing your ideas, offering new bold projects, trying to make them a reality, acknowledging the authorship of one's works.
Never stand still! Do more than required! Think as a team member!
Let us take a life example.
Being decisive is paramount for the representatives of many professions on whose timely actions people's lives depend. Pilots, public transport drivers, rescuers, doctors must possess this valuable quality, so that they can react to the situation in a proper manner and at the right moment. They cannot allow themselves to be indecisive.
Decisiveness can be shown in everyday life. This personal quality gives people the opportunity to change a life situation for the better, to see its positive aspects. There's a scope for decisiveness even in the ordinary day of a simple person. It manifests itself during the study process, when one chooses a profession, during sports activities.
Students who are committed to their studies, thus express their decisiveness. They acquire the knowledge and skills to achieve their goals.
Students who "storm" universities year after year are decisive as well. They move towards achieving the goal with confidence — they seek to pursue the chosen profession.
Speaking of athletes, extreme sports (mountaineering, diving, snowboarding etc.) also require a great deal of decisiveness and courage.
In order to be decisive, one needs to work a lot on oneself: foster independence, set precise goals, learn to overcome difficulties on the pathway to the realization of one's intentions.
The stocks of our online gold shop are replenished!
A new gold bar from the exclusive collection "Aristippus' Gold" with the XVII guideline of the philosopher Aristippus of Cyrene is now on sale:
Guideline XVII — "DECISIVENESS"
Be capable to take responsibility in a difficult life situation with no hesitation.
Don't miss the chance to win the XVII gold bar
"DECISIVENESS"
Take part in the contest!
Michele Cocozza from Italy was lucky enough to win the XVI gold bar.
May you be lucky!
The next gold bar that will go on sale: THE XVIII GUIDELINE OF ARISTIPPUS — "AWARENESS."
The giveaway of a prize runs EVERY MONDAY!
Join the contest! We wish you luck!