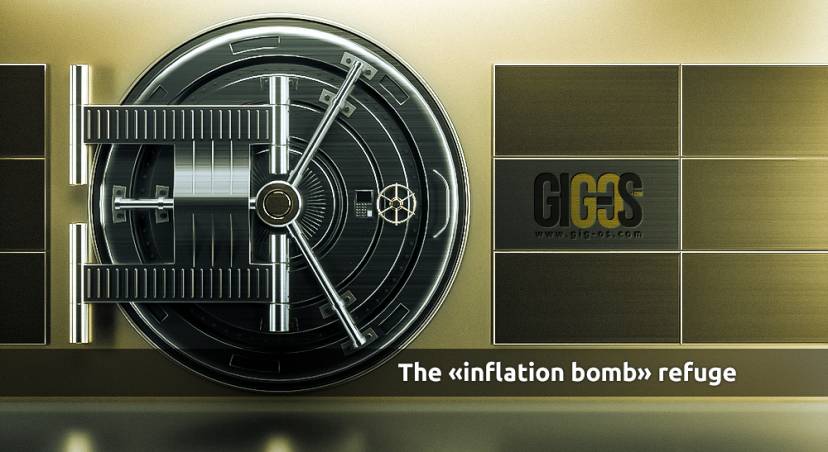 The crisis caused by the coronavirus pandemic can lead to the explosion of the "inflation bomb". Analysts from a number of leading banks, including JPMorgan Chase & Co and UBS, warn about it.
High inflation can be triggered by measures taken by governments to deal with the effects of the pandemic. In particular, we are talking about injecting additional volumes of unbacked money into the economy. This can lead to the depreciation of many national currencies.
Under current conditions, experts urge to focus on precious metals. "Gold can help provide inflation protection," the UBS bank statement says.
Why gold?
Fiat money* always loses out to the yellow metal when it comes to value preservation. Let's look at the euro – a fairly young currency, launched in 1999. Back then a kilogram of gold could be bought for 7,800 euros.
On April 23, 2020, the price of the yellow metal exceeded 51,000 euros per kilogram for the first time. This means that over 21 years, the European currency depreciated against gold by 85%.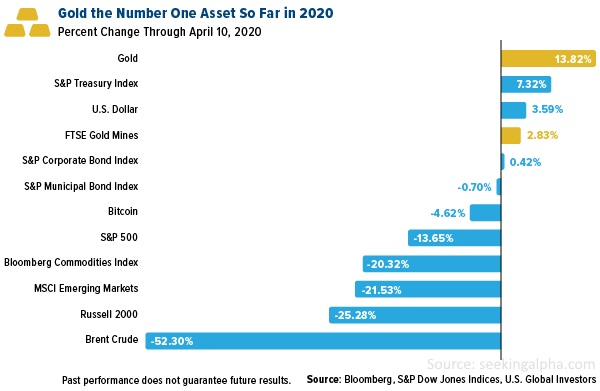 In the chart: gold is the number one financial asset in 2020. The precious metal demonstrates the greatest increase in value compared to other assets.
As of May 5, 2020, the price of an ounce of gold is $1,711.
Will there be enough gold bars for everyone?
The weakness of currencies and the success of gold, which breaks one price record after another, did not go unnoticed by the public. The booming demand for valuable metal resulted in a shortage of physical gold in the market. Dealers simply do not have enough bars and coins in stocks to meet the growing global demand for gold.
Degussa Goldhandel, a German company specializing in investment gold, says sales are five times higher than average. At the same time, Switzerland reported a tenfold increase in sales.
Rob Halliday-Stein, founder and managing director of the British company BullionByPost, considers the situation unprecedented. "Basically we're selling as soon as we get stock on location in secure vaults — but we're restricted to what we can get hold of. It's a bit like toilet roll," he says.
In anticipation of the economic storm, the world turns to the eternal metal, which has demonstrated exceptional reliability and stability for centuries.
Today, as never before, it is obvious that it is necessary to prepare for difficult times in advance before the situation becomes critical, and one of the most important tasks is the timely creation of a personal gold reserve. The precious metal will protect your savings from inflation, becoming the foundation of your Financial Security.
Glossary:
*Fiat money — a currency without intrinsic value (not backed by precious metals), the nominal value of which is established and guaranteed only by the state.