3 reasons to start a gold business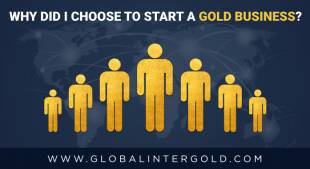 Global InterGold has been successfully operating in the global market for nine years. Every year, the number of our clients significantly increases, new people from different continents join us.
Every person has his/her own life and story, but all of them have one thing in common: at some point, they decided to start a gold business.
We asked our clients to share with us what prompted them to make a change in their lives. In the article, we list three reasons that people particularly noted.
Let them inspire you to run a profitable business and achieve high results!
Why did I choose to start a gold business?
1. Decent future
Lyudmila Peshina, Russia:
"For me, a pensioner with a long employment history and a small pension, the gold business was a dream come true. When I received the first reward, I got "wings to fly" and a desire to achieve more, walking with my head held high. I am proud of Global InterGold and the fact that I was able to radically change my social status."
Everyone needs a long-term protection, a stable future, and deserves to have a decent life in old age. In reality, many retirees often have an acute shortage of money and simply cannot meet basic needs. They need to pay utility bills, buy medications and food. The pension does not allow to live a comfortable life, purchasing quality goods or traveling.
Not many seniors live in prosperity. The majority is under enormous pressure to save every penny, desperately trying to make it till the next monthly payment.
But there is always a chance to change your life for the better! Regardless of age and social status, there are great opportunities for everyone. We must be more open to new experiences and not be afraid to take the first step.
Anderson Banquet, Colombia:
"The company provides its clients with an effective tool for living well and avoiding financial difficulties. Today, thanks to Global InterGold, I feel financially secure."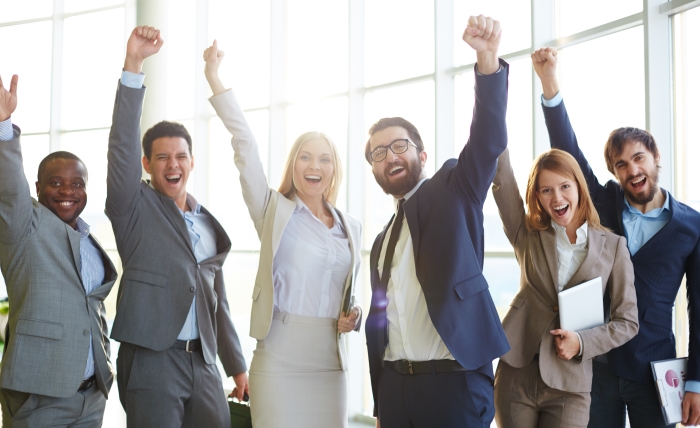 2. Income and a decent standard of living
Vitaliy Borovyk, Spain:
"Nearly six years ago, I had to make an important decision: after major staff cuts at work, I was actively looking for new ways to make money. I found Global InterGold and decided to give it a try, building a career in gold business. Since then, my life has significantly improved, the quality of life has greatly increased. My financial situation has improved markedly.
Working with Global InterGold is a guarantee of financial independence and a growing long-term income."
Year after year, the global unemployment rate rises. Nobody is immune to a long-term unemployment or a sudden loss of income.
The constant lack of money and fear for the future become the two main problems. The shortage of financial resources has a negative impact on psychological health, leaving a person in a precarious situation.
To achieve the desired level of well-being, people need to earn a regular and stable income. Running your own business means being your own boss: you take charge of your future and become proud of the end result.
Vijay Chhikara, India:
"I started a gold business with Global InterGold because it allowed me to earn an unlimited amount of money and gold, ensuring Financial Security and a luxurious life ahead."
3. Travel and new experiences
Lyudmila Lonshakova, Belarus:
"I joined Global InterGold because the gold business is an opportunity to live the way I want: travel the world and meet people from different continents. Now I have more free time to communicate with like-minded people. I made friends in different parts of the world."
Reliable and stable business generates income, making it possible to travel and relax comfortably. It is a chance to visit different countries, meet interesting people, familiarize with their culture, make new friends and implement exciting ideas and projects together with them. It is a global exchange of knowledge that helps to achieve goals effectively.
Vincenzo Ventura, Italy:
"Global InterGold opens up great prospects for clients! Thanks to this business, I have friends all over the world! I make money and get new experience."
VIDEO: Global InterGold — millions already!
Thousands of people on the planet are looking for ways to live a better life: be confident about the future, have a stable income, travel the world.
We have mentioned only a small fraction of available opportunities.
Take a chance: develop yourself, pursue your goals and achieve what you really want!
WHY DO SO MANY PEOPLE WANT TO MAKE MONEY, BUT ONLY FEW GET RICH?
Do you remember why you started a gold business? Share your story in the comments!