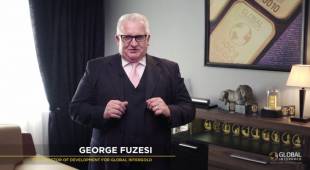 The main difficulty any person meets in life is uncertainty about the future. If there is no certainty, it becomes a problem. It is difficult for a person to exist in conditions when he does not know what will happen tomorrow.
In a special video George Fuzesi, Development Director of the Global InterGold says that the Lack of Financial Security is the main danger in people's lives.
Learn how to get rid of the LFS virus.
Watch the video to gain confidence in life and, together with it, true love, friendship, respect, social position and the opportunity for self-actualization.