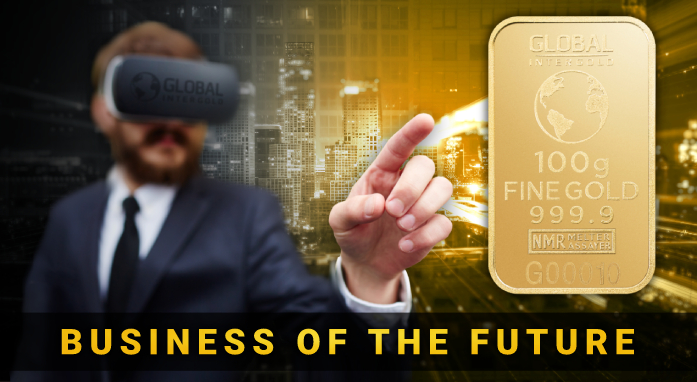 Looking back, we can't help but notice that the world has changed. Technological progress and social transformations dictate new rules of life. Changes occur almost every day, and it is important to adapt to them. This is particularly true of those engaged in business activities.
The tenth guideline of the Aristippus' Code reads: "Be flexible and able to change in response to new life circumstances."
What will tomorrow's business be like? What emerging trends will shape the entrepreneurial field? Based on the many years of experience, what's the Global InterGold perspective?
1. The global dominance of the Internet
The World Wide Web has entangled the entire globe, attracting an increasing number of people. According to estimates by the Internet trend analyst Mary Meeker, as of 2018, 3,8 billion people are web users – more than half of the world's population. No wonder the entrepreneurial activity shifts towards the Internet.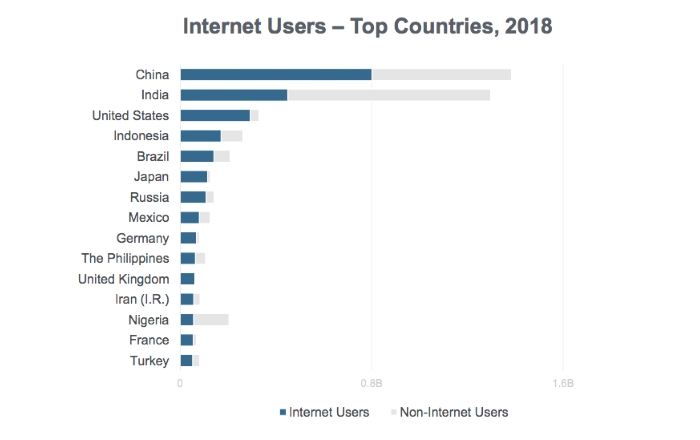 In the chart: top countries in terms of the Internet users as of 2018.
After devoting more than nine years to online business, we can unequivocally assert its advantages:
Access to a wide clientele all over the globe.

The ability to provide services at any time of the day.

Fast interaction between the company and clients.

Promotion of the business through social media.
2. Continuous innovations
The days when one could offer the same product or service for decades on end are long gone. The business of the future must continuously develop and evolve – there's a need to keep up with the times of the ever-changing 21st century.
In our work, we see that regular improvements and innovations are welcomed with great enthusiasm by the clients. The confidence our clients put in us grows when they see that the company is constantly creating new opportunities, facilitating new technological and conceptual developments.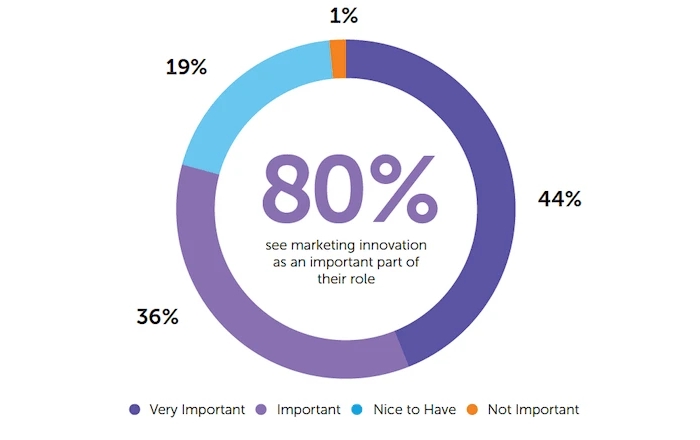 In the chart: a survey conducted by the IT company Marketo showed that 80% of entrepreneurs consider innovation an important part of their trade. Moreover, 44% of respondents believe that innovations are not just important, but very important for their businesses.
3. Flexible schedule and the ability to work remotely
In their book "What Millennials* Want from Work", American authors Jennifer Deal and Alec Levenson have summarized the results of various surveys conducted in different countries. It turns out that 95% of respondents want to work outside the office from time to time. 77% believe that a flexible schedule will make their work more productive.
Our observations show that people want to work where it is convenient to them and plan their time accordingly. For many of our clients, freedom of action and the opportunity to perform their tasks at home serve as a very strong motivation.
4. Socially significant projects
According to a study conducted by the marketing agency Cone Communications, three quarters of millennials prefer to work in organizations that further social causes and address important issues. In other words, aside from making money, they strive to make the world a better place.
We witnessed it when the concept of Financial Security, which is based on the idea of global mutual support, resonated with many of our clients. People are ready to get involved when they realize that their actions bring significant benefits to others.
Today, before our very eyes, a future takes shape, posing new challenges and opening new prospects. Global InterGold takes into account current trends and maximally adapts its business to the needs of the time. One can passively observe the changes from the side or become a change-maker. We have chosen to take a proactive stance and we welcome you to join us.
GLOBAL INTERGOLD BUSINESS — IS IT FOR EVERYONE?
Glossary:
*Millennials — a generation of people born after 1981, at the dawn of the new millennium.