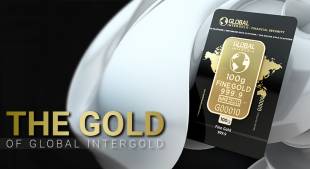 Over nine years, we have written more than 300 articles and reports about the value of gold. We looked for interesting facts, shared fascinating stories, inviting you to explore the unknown world of gold.
Gold is not only valuable, but also incredibly beautiful!
Today we turn to aesthetics...We present a colorful photo gallery with the company's products — 999,9 investment gold bars.
Check out the magnificence of the noble metal!
Write in the comments which Global InterGold gold bar you like the most.