Global InterGold clients: 6 success tips.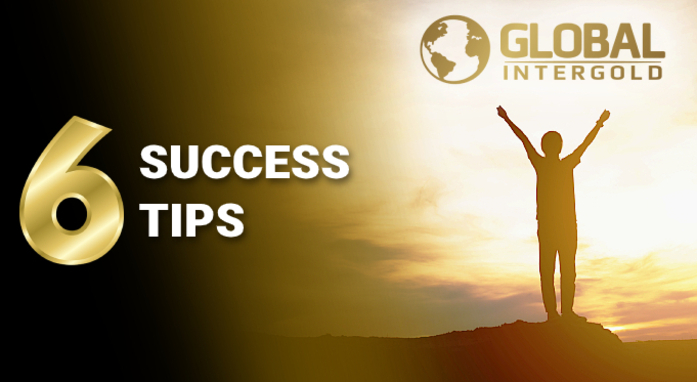 Do you wish to attain prosperity and have a stable future? Do you want to live comfortably, buy quality goods and provide your family with everything they need? Yet in reality, you have a shortage of money, you live on a strict budget, waiting for discounts and sales?
Well, you must take steps to improve the quality of your life! You can live the way you always dreamed of living! This requires a great desire, certain personal qualities and the right actions.
In the article, we offer six tips from our successful clients that will help you achieve your goals and get high results.
1. Use effective technologies
Our client from Argentina, Sebastian Matias Colman, is convinced that in order to live a better life "it is important to use financial tools that help achieve material well-being".
By using technologies aimed at improving financial literacy and well-being, you can manage your money the right way: effective preservation and rational spending.
Modern smart solutions will allow you to significantly improve the quality of life, successfully develop your own business and implement plans. Your money will generate income, and you will gain confidence in the future.
2. Choose the right environment and help the team
Our client from Estonia, Kadri Karu, believes that helping the environment is an integral part of a successful business: "help others to achieve their goals and meaningful results. Do it daily and have fun. Every day your chances of success will increase!"
Energetic and active people who share your vision will help you achieve your goals much faster. Support your team members in difficult situations, motivate them to grow professionally and achieve great results.
Success is based on mutual help and support. By helping your environment to conquer new horizons, you yourself reach for the sky.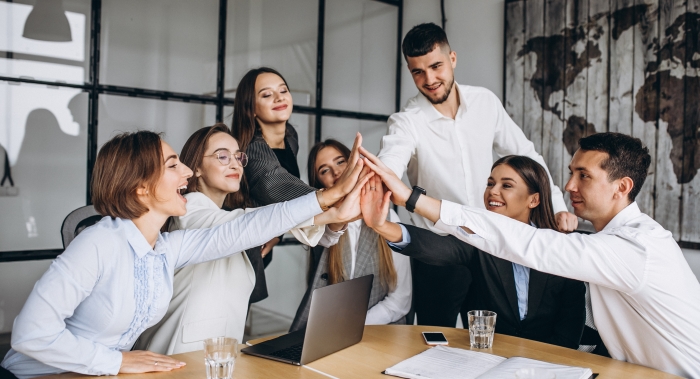 3. Show perseverance and determination in achieving the goal
Global InterGold Leader from Russia, Mark Martsinkovsky, is absolutely certain that a person's willpower can overcome life's greatest obstacles: "The most important thing is the ability to overcome difficulties and fears, then small victories will transform into medium ones, and medium ones into big ones, and big ones will be a success."
To achieve your goals, be bold and decisive, defeat the fear of the unknown. Overcome obstacles with confidence and never back down from a challenge. Failure is a valuable experience that helps to avoid making the same mistakes in the future.
4. Strive to achieve more and think globally
Global InterGold Leader from Mexico, Lucero Karina Blásquez Salinas, advises setting ambitious goals and not being afraid of change: "Make responsible decisions in your life and believe that important things will happen to you soon. People often miss out great opportunities because of doubts and fears. Do not be afraid! Plan, dream, think big! If you think big, a powerful force is created, attracting good things in life. You just need to make important decisions in a timely manner."
Weigh up all the pros and cons before making a decision, assess your capabilities and always remain objective.
The ability to solve unexpected problems quickly and take control of the situation makes you an authoritative leader in the eyes of others. People will trust you and follow your example.
5. Set specific tasks
Our client from Argentina, Santiago Matias Marcelo Cian, has no doubt that a clear understanding of personal desires and goals helps to achieve success: "Give the Universe signs, manifest what exactly you want to achieve and your desire to win! Believe in yourself and make efforts until the very end!"
Setting specific goals and having a clear plan of action will help you accomplish tasks in the set time frame. Pursue your cherished dream and don't doubt the direction you take. By using your potential to the maximum, you can succeed along with your team. After all, people who stay the course and go towards reaching their goal win.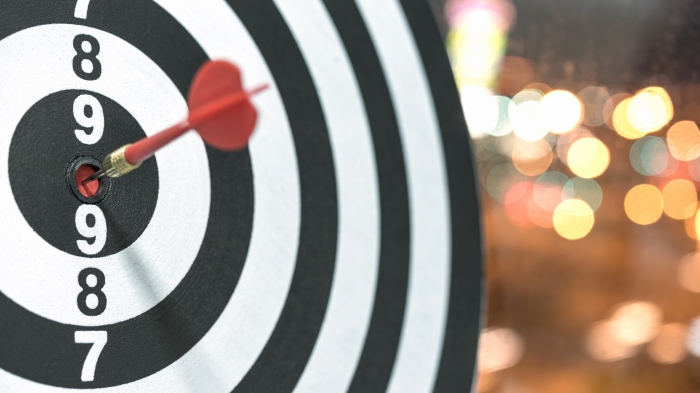 6. Strive for personal growth and self-development
Global InterGold Leader from Spain, Vitaliy Borovyk, encourages everyone to grow professionally, enhancing reputation for greater authority: "Develop yourself, find new ideas, meet people, create a new world! To run a profitable business that generates millions, you must first build up your reputation as a person who can earn millions!"
Use your time rationally and wisely, don't waste it. Be prepared to learn all your life if you want to become an expert in your field. Strive to gain new knowledge and skills that will help you achieve your goals more effectively. Interact with reputable people and learn from their experience.
Anyone who is interested in having a successful future understands the importance of knowledge and seeks ways to increase it throughout life.
Let the advice of the highly motivated and successful Global InterGold clients help you achieve great results!
---
Everyone has a chance to improve life!
---
Share in the comments, which advice you consider the most important.
Read also:
ACTIONS THAT INVARIABLY LEAD YOU SUCCESS