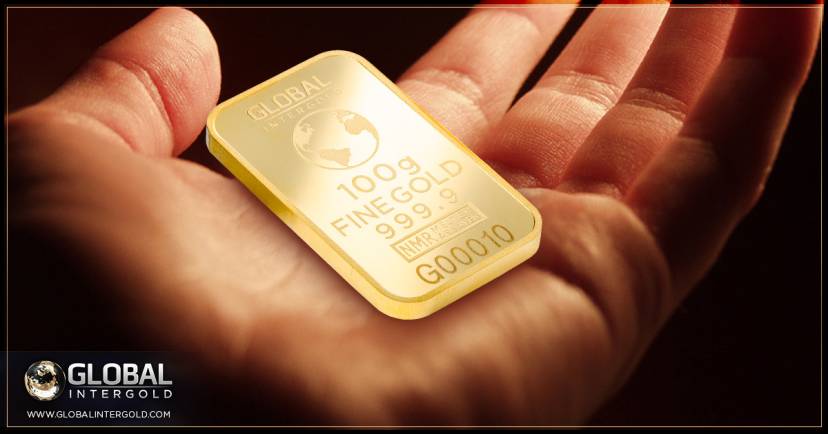 We will tell why gold prices have soared.
At the end of 2017, the price of gold began to grow due to the weakening of the dollar and statistical data on consumer confidence in the US. Analysts believe that investors had been raising the value of the dollar before the adoption of the US tax reform and the Fed's interest rate. According to Aberdeen Standard Investments experts in Singapore, there is currently a suppression of the dollar's growth being noticed.
On Thursday 28th, the North Korean government announced the urge to regulate cryptocurrency trading and prevent speculation. "The government has repeatedly warned that virtual money cannot replace the real currency," the statement of the Office for the Public Policy Coordination claims.
The dollar was under pressure, the euro rose to the maximum level of the last week of the year, the price of gold jumped to $1,292.
On Friday 29th, the fall of the US currency continued.
Shin Kadota, senior strategist at Barclays in Tokyo:
"Seasonal trends in the currency market have shown that the dollar tends to weaken after Christmas through the first few days of the following year before eventually being bought back again."
The dollar declined despite the Federal Reserve's plans for a rate hike in 2018.
However, analysts at Sumitomo Mitsui Asset Management (Hong Kong) believe that "the geopolitical risks associated with North Korea and the Middle East as well as the political risks associated with the Brexit negotiations and midterm elections in the US, will affect the currencies in 2018."
At the end of the week, a gold ounce was worth $1,296.
On the first day of the New Year, January 1st, gold prices reached $1,303.
The dollar kept declining due to an activity drop in the US manufacturing sector. Market trade slowed down as many shopping centers were closed for holidays.
Economists began the year with doubts that the Fed will raise rates three times. John Briggs, head of strategy at NatWest Markets, expects 4 hikes to happen in 2018.
On Tuesday 2nd, gold rose to $1,312.
John Reade, Chief Market Strategist at the World Gold Council:
"The monetary policy by the US Central Bank will continue to be a significant driver of world gold demand."
Analysts forecast a rise in gold prices in 2018.
Specialists of Commerzbank admit that one gold ounce may reach $1,350, and in 2019 it might increase even more - up to $1,500. According to the bank analysts, gold prices will soar because of political instability in the US and Europe.
Strengthen your financial security.