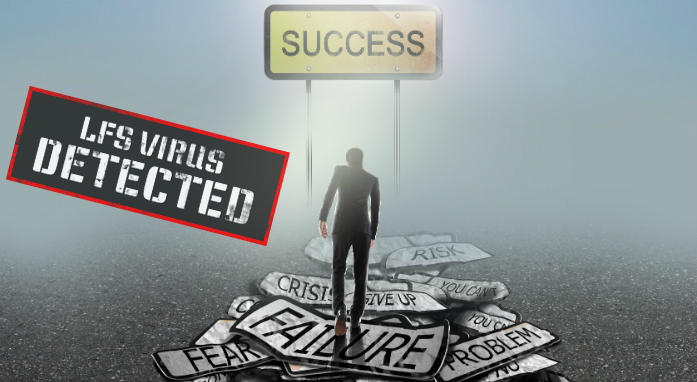 Have you ever thought about why so many people who set a goal to get rich and make a lot of effort for it, yet do not achieve success?
People are striving to achieve Financial Security, wishing to achieve a state of stability and confidence in their future. They want to protect their savings from risks and establish a profitable business, which will bring them material prosperity and success.
What do people strive for?
Most of us want to enjoy life, take care of our family and loved ones, provide our children with a decent education, ensure quality of life during old age. But when one's business does not bring the expected profit, there is no state of Financial Security in our life, the level of stress grows, confidence in oneself diminishes.
We read books on how to run a business properly, we attend various trainings for start-up entrepreneurs, consult with coaching specialists in business growth and development. But the result is disappointing: one's own business remains ineffective and unprofitable.
Business that failed
In 2006, the American transnational media holding News Corp spent 580 million dollars on buying the social network MySpace yet could not "promote" it at the proper level. In terms of popularity, Facebook broke all records, and as a result News Corp had to sell MySpace for only $34 million.
Tobacco company R.J. Reynolds decided to implement its idea to produce "the healthiest cigarettes in the world", spending more than $1 billion on production. These cigarettes contained a very small amount of nicotine, but had an unpleasant taste, which was the reason why they were not in demand. People didn't need "healthy" cigarettes. R.J. Reynolds did not take into account that the tastes of the company's directors might differ from the tastes of consumers. The company suffered millions in losses.
The head of the LA Gear increased the sales of their sports shoes from $11 to $820 million dollars within four years, using various marketing tactics. They began selling shoes at low prices in each discount store, thereby reducing the prestige and attractiveness of the sports brand. LA Gear was overly chasing after quick profits, wishing for "easy" money, and this eventually ruined the promising company.
What is the cause of the failure?
Why business isn't profitable? After all, people did everything right, followed what they were taught. Where were they wrong? It is important to understand what exactly hinders financial success and independence.
There are millions of people who gave up on their abilities. Those who have lost faith in themselves and take failure hard. They find different excuses for their bad luck, stating they were born at the wrong time, had an unsuitable education, live in a country where there is no opportunity to develop a business properly, etc. This is a misconception of a person who does not believe in his/her own success. Any failure makes such people even weaker. When faced with problems and difficulties, they give up and do nothing.
Many people try to improve their own business for years, taking the right, in their opinion, actions. But there's still no positive result.
To build a reliable foundation for personal financial security, you must follow a correct sequence of actions: first — to preserve, and secondly — to accumulate. Following that order will invariably lead to succeed.
If a person does not follow this sequence, stability and security won't come into his/her life, and business won't bring the expected profit.
President of Global InterGold Dmitriy Aksyonov:
"The greatest goals and ideas will be pointless and useless for people if they do not have precise tools and ways to achieve them."
We are ready to help!
Do not give up prematurely! We know the reason why the actions of many people do not bring them success in business.
The international team Global InterGold has developed smart and effective solutions to create Financial Security for its clients!
Build your Financial Security together with us!
We are ready to share with you our knowledge and experience on how to establish a business and improve your well-being.